Win Mons­ter­In­sights Pro license key 🗝️
Win one of three MonsterInsights Pro keys we are giving away. This competition is only available for a limited time. So act fast!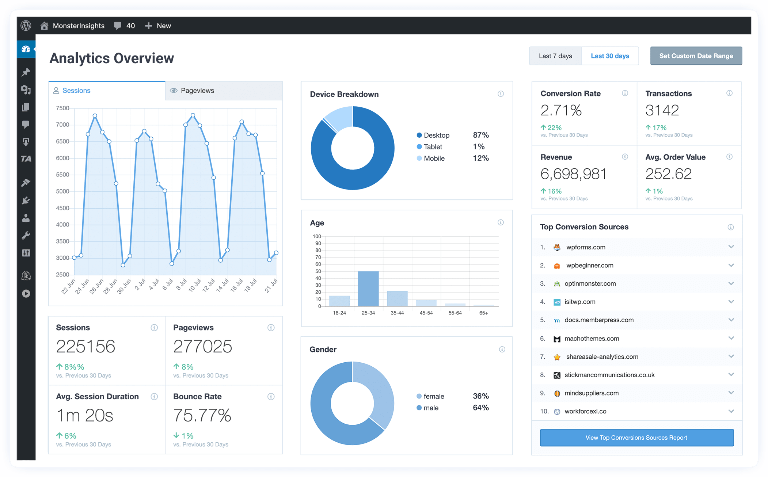 We want to make sure you have the tools you need to succeed with your awesome WordPress site. Because of this, we have decided to give three Monsterinsights Pro keys to three lucky winners.
With MonsterInsights Pro you will unlock features like enhanced eCommerce analytics, custom dimensions, affiliate tracking, page-level analytics, and integrations to other WordPress plugins we all love like Memberpress, WooCommerce, Gravity Forms and so so much much!
Why should you use MonsterInsights?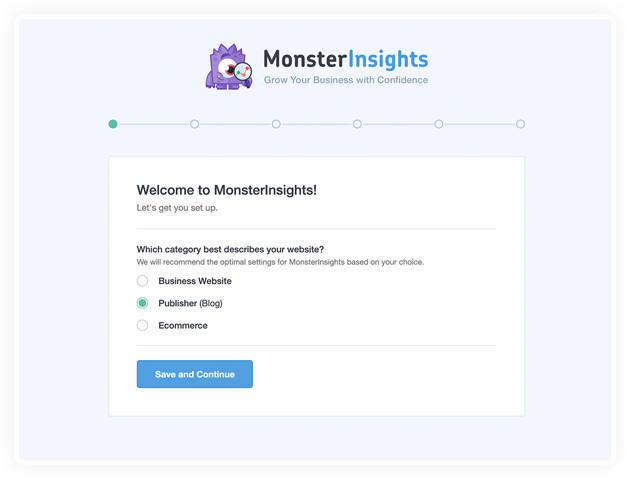 Set analytics in minutes with out doing a single line of code by yourself!
When we say no code, we really mean it. No more hassle with applying the code and other pieces of tracking to your site when MonsterInsights does it for you. Simply walk through the guided setup and you're done. Perfect for those who want to get their analytics up and running fast!
Get indepth data about your visitors!
Want to know where, when and what pages users are visiting? Or maybe you want to know what their interests are or what devices they are using? All of this can be found directly from the dashboard. If you have used GA4, we can promise this is much easier to read. You also save time by not being forced to jump around browser tabs finding analytics and your page when you can simply hop on your WordPress dashboard and see everything you need while doing your updates and everything else you would be doing with WordPress.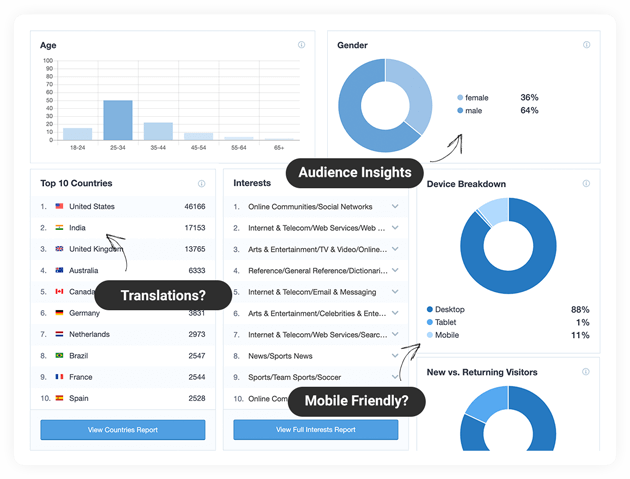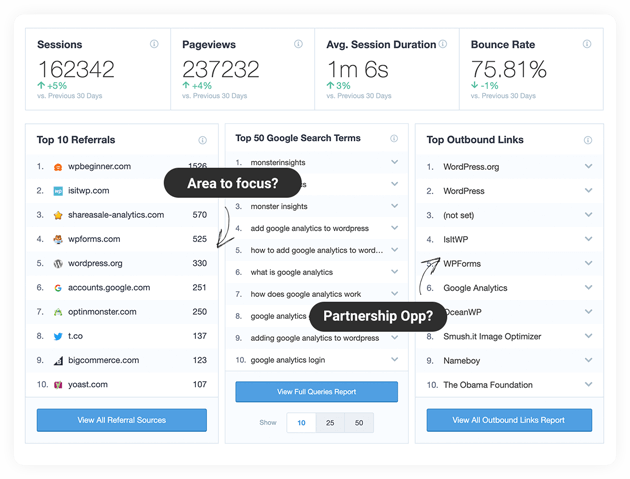 Learn how people have found your page!
One of the most important data points you can have is to find out how visitors have found you. Where did they come to your page? What search them did they use? Are the keywords you're using bringing in traffic?
All this is shown on the MonsterInsights dashboard! It doesn't get easier than this.